Blog Monday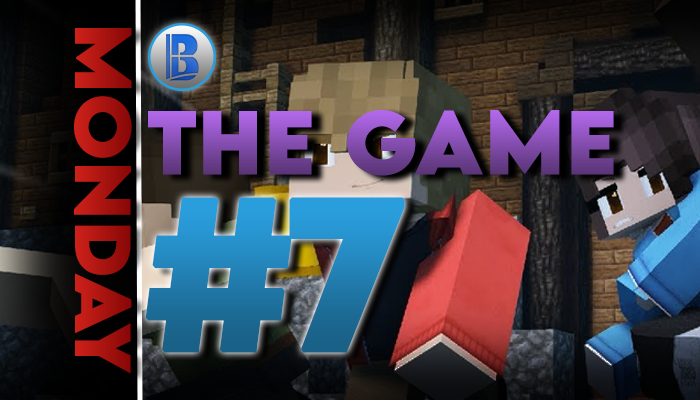 Tossler's 'The Game: Rebooted' played the Weekend


WELCOME TO BLOG MONDAY #7
Hello and welcome to the seventh issue of the #BlogMonday series! Today we will be looking over last week's exciting releases, as well as upcoming ones. You can check out last week's blogs here, where we introduce Whanowa's content to our site!
For those of you who don't know, Baker+ is a streaming platform for films made in computer games, using their engines or modifications to animate camera movements. By distributing creations on our platform, we offer a focused exposure to their production.
Blog posts will be made every #BlogMonday. This will allow us to do weekly updates, as well as an overview for the following week, going through the latest releases and upcoming shows and movies! You can also find all of our latest releases by following bakerplus.net.
TOSSLER'S LONG-AWAITED RELEASE OF 'THE GAME: REBOOTED'
"The Game: Rebooted" is out now on YouTube, released yesterday, and is also available for streaming on Baker+!
Tossler has been working hard for months on his reboot of his Minecraft Series 'The Game' from 2019. After its unfortunate unsuccessful release, Tossler decided to revamp the entire series into a Minecraft Movie instead, with improved visuals, writing, acting, animation – you name it.
"The Game: Rebooted" follows Chris, Leah, and Jake on their post-apocalyptic lives together as their community's best runners and fighters. When one day, unknown individuals arrive at their doorstep, kidnap them and force them to fight other survivors in a battle royale setting to escape the island alive. But nobody ever said it's gonna be easy. – The Game: Rebooted Description
To give you an insight into the production of the movie, I talked to Tossler himself about the project:
"So it was a debate on whether or not to actually go through with it for a few months, until eventually I started writing the script and began production."
When asked about what we can expect from the story and visuals, he also added, "I really think that in terms of facial expressions, "The Game: Rebooted" has a pretty rad face rig that I don't recall seeing anywhere else. So you could definitely expect that to look cool along with everyone having HD skins."
"The Game: Rebooted" is truly a masterpiece, setting the standard for future minecraft machinimas to come. We are so excited to be able to have such talented creators on Baker+ and provide them with a platform to share their work.
✚ Check out the trailer for "The Game: Rebooted"!
THE MEDIEVAL ORIGINS OF TSC – "THE BLADE"
Today, "The Blade" by TSCStudio went live on Baker+, adding to the collection of medieval machinimas in the world of Landra! The Blade dives into the backstory of Zladimir Tiri, the merciless killer and right-hand man to Diano of the Tribunal. 
Set earliest in the TSC Timeline, we see a very different side of the world, where a market of gladiators surges as the main entertainment for the people in the Capital of Abilon, the desert city.
"The Blade tells the origin story of Zladimir, The Blade of The Tribunal. From the fighting pits of Abilons capitol, he will rise to become something more than a slave." – The Blade Description
Directed by Tanner from Dark Times Studio, it is the first TSC Machinima not directed by Braigar. Tanner did an amazing job with continuing on the TSC atmosphere, as well as adding in a bit of his own aesthetic too! An upcoming project with a different director also includes "Crimes of Alorion" by 0n3Appl3 from Corrupted Films.
WHANOWA'S "FOREVER BLUE"
"Hasty love, endless money and the hunt for the next thrill – a mixture that must lead to disaster." – Forever Blue Description
Breaking from conventional story-telling, "Forever Blue" by Whanowa takes on a much darker and more abstract tone. The GTA V Cinematic is a montage of two people falling in love and the problems that build up atop of that, ending with a disaster.
"Take Care" by Whanowa is releasing on Baker+ on Wednesday, May 19th.
---
I just wanted to add a personal note here at the bottom. I worked closely with both Tossler on "The Game: Rebooted" and with Tanner and Braigar on "The Blade", being the main exterior builder for Tossler's Machinima, and the leading actor for Zladimir in TSC. My experience with both creators was amazing.
Tossler's work ethic and the amount of hours he put into the project shouldn't go unnoticed. Every single scene is animated, all scores, builds, skins, animations, rigs – they're all fully original for the film. He pointed me directly to what my work was, and it led to crazy creations – just take a look at the sets!
Tanner was just starting out in TSC, which was a huge undertaking. He took on the role of the director perfectly, he supported me in the voice acting process, and he created a brilliant result. Simon's writing is extraordinary and his universe and the depth of his characters are mind blowing, and Braigar is one of the kindest, most productive, most talented people I have ever worked with. All of them deserve all the praise they get.
---
Written by Rafal Szuba. If you have any questions, you can contact us on any of the services below. #BlogMonday
Want to have your content featured? Email me at [email protected]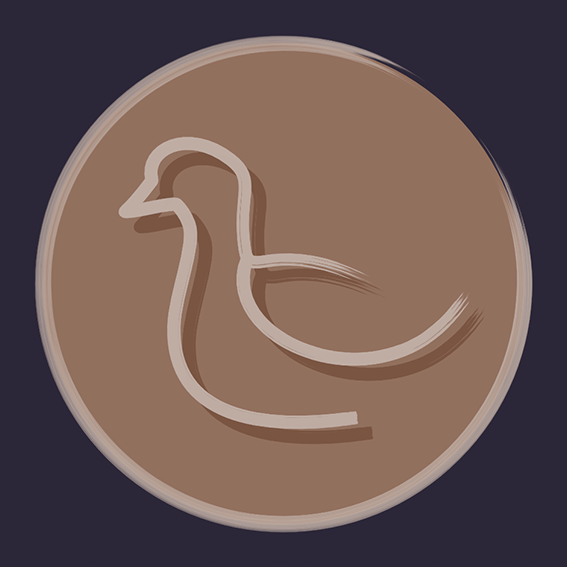 Former Creative Manager for Baker+