Baker+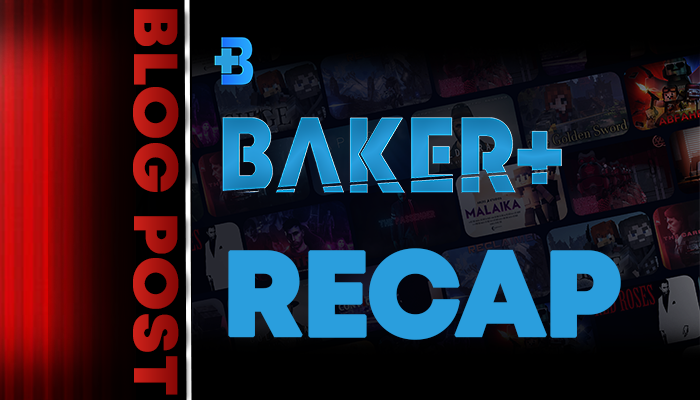 A Recap Of Streaming Machinimas On Baker+
It has been quite a year. Not only for all of us inspite the global pandemic, but also for us at Baker+. With 2021 ending, I would like to take a moment to recap what we accomplished in 2021 for Baker+ and what we have planned for the future. This will be an insight into our operations and plans and those that find those interesting, will surely enjoy this post. I would like to thank you for your time, trust and effort you have given Baker+. It's hugely appreciated!
The idea of making a streaming platform for machinima movies and series is nothing new. Before us, there have been other projects that attempted it, but none in a way that I as a consumer would find satisfying. Most wouldn't even feature "real" machinimas, but just clips made in computer games. That clips resembled no stories, character development or cinematography. The first (working) name for Baker+ was Bakerflix. The similarity/resemblence to a known streaming platform was intended as a running gag. That streaming platform is a name for quality for filmmaking and so we wanted to be the same for machinima and by using a part of that name, it was supposed to be an obvious joke. Other streaming services that are not as big, have also adapted that part into their name. However, after consultation by friends and colleagues and consideration, we decided against it. Reasons for it were professionality and that one shouldn't compare oneself to a possible competitor. We then threw around some names such as Typhon, GameFlix, Anima, MOD (Machinima On Demand) or simply just Baker. Most had a meaning behind them, some did not. Eventually the idea of naming it Baker+ came up. Adding the + to a company's name to indicate a streaming platform has been quite popular this year as there are multiple big media companies naming their streaming platform that way. We then tried to figure out, how we are going to make the actual website and an easy solution was offered to us. If you would like to know more about the technicality of Baker+ and how it works in the backend, read our article on LinkedIn, as we went in depth over there already and this doesn't fit in a year recap.
Aside from the technical aspects, we also had to work out guidelines and procedures for distribution. What machinimas do distribute? How do we secure the creator's and our rights? What vision do we have with Baker+? Aforementioned, we want to provide high-quality machinimas that have an original story and impressive visuals. Sadly, we can't distribute every machinima, because many did not meet the quality requirements/expectations we had. We wanted to curate as less as possible based on story, because that is mostly subjective. I might dislike a story that 100 people do like or vice versa. Thus, we set forth objective requirements. Additionally, we got more quality references as we grew that would help to curate machinimas. We are aware that our quality bar is very high at this time and that many may not meet it. We do want to change that. Baker+ is supposed to be a platform for machinimas, where users can go on and consume machinimas endlessly. Right now, that selection is very limited. We will not change our distribution process in and of itself, but we might consider lowering our quality requirements a little bit to offer room for other machinimas, that surely tell a great story.
Some may have noticed that the amount of new machinimas coming to Baker+ has decreased in the recent months.The reason for that is, we slowed our talent & machinima acquisition program for our new website, since we likely have to manually transfer all machinimas over there again and adding new machinimas now would just add on to that workload. Speaking of the new website. We are working on a all-new website for Baker+ that accommodates features specific to Baker+ and optimize workflows and distributions. We cannot yet give a launch day for the website, but what we can say is, we are making good progress. You may have noticed a small sneak peak in the recap video.
We also produced and released two Baker+ Original Films. Outrun and Abfahrt. Both were made with partner studios. VZ Cinema and ARCEE Studios. We are very proud of the Originals and the collaboration with both studios.
Outrun was a Grand Theft Auto V feature film machinima that told the story of a "fixer", who has to fight the underground in order to rescue his lover. This film really put out a new quality bar for our Originals and we are genuinely proud of what we got out of it.
Of course, that wasn't the only Original in 2021. When ABFAHRT aired on Baker+, it surely blew one or two heads. The quality of the production was not next level. It was the next level after the next level. Any minecraft machinima creator can attest to that. This wouldn't have been possible without ARCEE Studios and Louis Angerer, who worked tirelessly to finish this project. We are grateful that we got to work together on this amazing project with ARCEE Studios and Louis Angerer. There were a few delays with this movie, but we wanted to make this one as perfect as can be, so we needed to take the time we had to. We hope that given the quality, you can one day forgive us.
There were other Original productions announced for this year, but sadly, we could not meet them, so we would like to apologize for that.
However, we previously announced the production of ABFAHRT: Episode 2. The sequel to ABFAHRT. Only this time, we are taking a whole different approach to the story. It will be less comedic, but more dramatic and action. The production quality already exceeds the one from the first film. We are happy to announce that the production has now officially started and together with ARCEE Studios, AREON Pictures and PhoenixMedia, we are working hard on making this movie. When it will come out, is yet to be announced as we do not want to give out promises that we can't keep. We really hate delaying movies!!
We also have an Original Series in production: No Rest For The Wicked. This is being made in collaboration with VZ Cinema again and features the story of a "gun for hire" mercenary. It also plays in the same universe/franchise as Outrun.
We hope, this post gave you some interesting insights into Baker+, who we are, what we did and what's to come. If you have any questions or concerns, please feel free to reach out to us on our discord.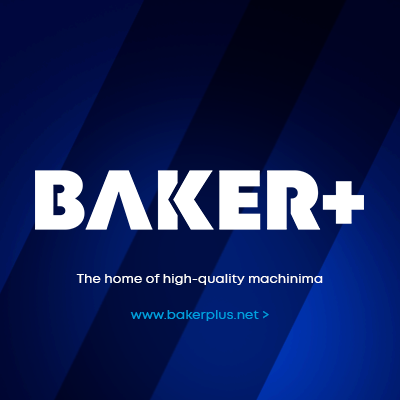 Director, Original Productions and Acquisitions