Baker+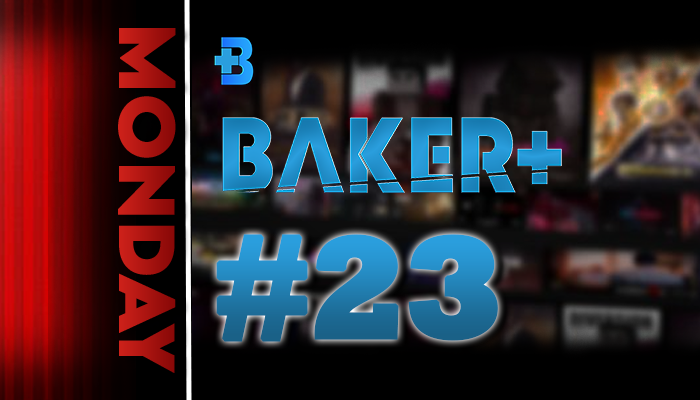 Baker+ Originals Update
WELCOME TO BLOG MONDAY #23
Hello and welcome to this issue of the #BlogMonday series! Today we will be going over the journey of the Baker+ platform!
For those of you who don't know, Baker+ is a streaming platform for films made in computer games, using their engines or modifications to animate camera movements. By distributing creations on our platform, we offer a focused exposure to their production.
Blog posts will be made every #BlogMonday. This will allow us to do weekly updates, as well as an overview for the following week, going through the latest releases and upcoming shows and movies! You can also find all of our latest releases by following bakerplus.net.
BAKER+ ORIGINALS DELAYED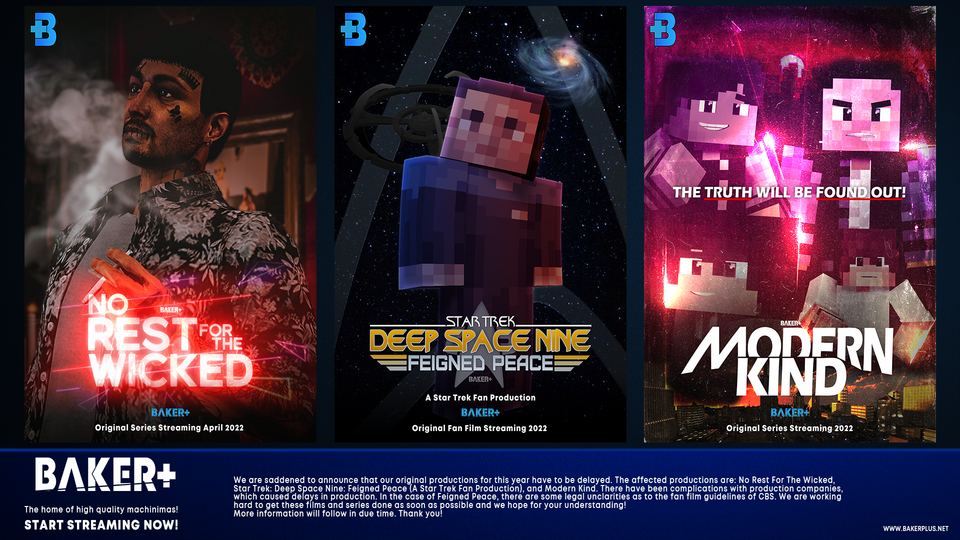 We are saddened to announce that our original productions for this year have to be delayed. The affected productions are: No Rest For The Wicked, Star Trek: Deep Space Nine: Feigned Peace (A Star Trek Fan Production), and Modern Kind. There have been complications with production companies, which caused delays in production. In the case of Feigned Peace, there are some legal unclarities as to the fan film guidelines of CBS. We are working hard to get these films and series done as soon as possible and we hope for your understanding! More information will follow in due time. Thank you!
BAKER+ NEW WEBSITE
We are currently working on an all new website that has a lot of new features, design and much more. We hope to bring it to you in the beginning of 2022, but more information on that will follow in due time.
Written by Felix Baker. If you have any questions, you can contact us on any of the services below. #BlogMonday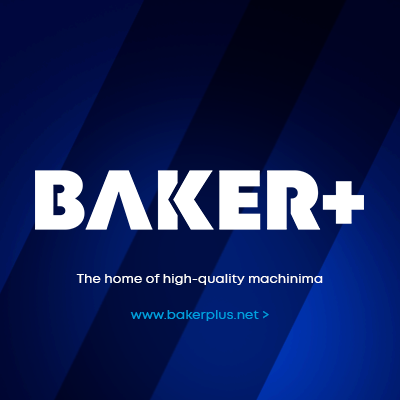 Director, Original Productions and Acquisitions