Blog Monday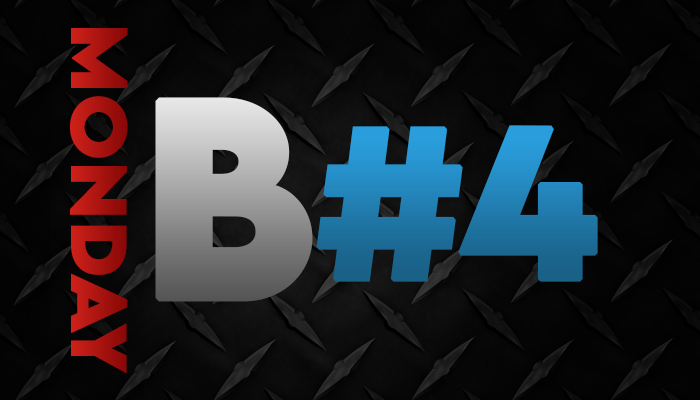 Dalton Scott reportedly set to write a Baker+ Original Series


WELCOME TO BLOG MONDAY #4!
Hello and welcome to the fourth issue of the #BlogMonday series! Today we will be looking over last week's exciting releases, as well as upcoming ones.
For those of you who don't know, Baker+ is a streaming platform for films made in computer games, using their engines or modifications to animate camera movements. By distributing creations on our platform, we offer a focused exposure to their production.
Blog posts will be made every #BlogMonday. This will allow us to do weekly updates, as well as an overview for the following week, going through the latest releases and upcoming shows and movies! You can also find all of our latest releases by following bakerplus.net/originals.
BAKER+ ORIGINAL: UPCOMING GTA V SHOW
News recently dropped that Dalton Scott, going by the username SpiderDevice on Discord, may be writing a Baker+ Original Series. According to our sources, a GTA show idea was pitched to the Baker+ Distributing team two weeks ago and will be going forward!
While we don't want to reveal anything specific due to it being very early in development, I reached out to Dalton Scott to hear more about what's coming up! The title was revealed to be "Split Moon", and it will be a machinima series shot in Grand Theft Auto V.
"In the shadow of a corrupt corporation, a disgraced corporate executive and a lowly art gallery clerk falsely accused of murder are drawn together by fate in the ranks of Los Santos's toughest motorcycle gang." – Split Moon Logline
I also questioned the writer himself – Dalton Scott – and he gave us a short insight into what will be coming up! "You'll follow intertwined tales of two characters hailing from diametrically opposed lives. The main focus of the show is Rafael and Olivia's descent into the ranks of a group called the 'Stallions'."
"The show explores themes about manhood: what it means to be a man, how that idea can be usurped and twisted, and what one can do to properly assume that role. You'll also see themes relating to the power of corporations: how powerful and corrupt corporations influence society around them, how one person can affect that system, and the mindset behind someone within such a corporation and the sense of powerlessness that engenders. Prepare to experience in-depth characters with meaningful arcs, right up alongside rip-roaring car chases, gunfights, and action sequences." – Dalton Scott
We are so excited for this upcoming release, and hope to see it coming to Baker+ in the future. To stay updated with upcoming Baker+ Original releases, check out bakerplus.net/originals!
✚ All movies on Baker+ can be found at bakerplus.net/category/movies!
LAST WEEK'S RELEASES
We are always excited to have more content featured on our platform to make machinima watching easy and enjoyable for you. Whether you're in for an adventure, or on the edge of your seat during a horror, Baker+ provides it all.
If you are a filmmaker and have a production you would like to have featured on Baker+, please reach out to a Baker+ Team Member of the Distribution Team and they will inform you about further steps. This can be done on our Discord Server, where you can contact us directly and stay updated with the latest news!
Diversion Episode 4
As part of the weekly upload, the second-to-last Episode of 'Diversion' aired last Thursday. 'Episode 4: Exposure' builds up to the huge climax of the show and sets the characters up against their biggest threat… But quickly, it is revealed that it was not what they had expected.
Diversion is a Minecraft series set in a post-apocalyptic world. The city of Lakewood has been destroyed by an unprecedented threat, and the characters are forced to flee to a safer environment.
TSCStudio
'The Eight' by TSC was released today on Baker+! It is a short movie which reveals the transition from the Shattered Crown War to the upcoming releases – namely 'Lathein', coming to Baker+ soon!
UPCOMING RELEASES
We all enjoy sitting down with our families and watching feature-length movies on our home screens… Now, you can find all of the best machinima content in one place!
ABFAHRT
A Baker+ Original Minecraft short film by ARCEE Studios – the creators of Malaika. With beautiful visuals and a cinematic style, you sure do not want to miss out on this upcoming movie!
Weekly Upload Continuation
TSCStudio
The long-awaited huge release of TSC – 'Lathein' will be coming to your screens next Monday at 12:00 AM UTC. 'Lathein' shows the Ravagers meet their demise and Rebecca Lathein both in her highest and her lowest. It ties up her gritty personality, her goals in life, and is the final machinima in the Rebecca Lathein storyline.
Corrupted Films
The finale of 'Diversion' – Episode 5: Choices – coming up at 12:00 AM UTC this Thursday! What will Azer and his friends do when faced with the reality of their existence? Discover what happened to Lakewood and what was the cause of the apocalyptic events…
---
Alright, thank you for reading this issue of our Baker+ Blog Series. If you have any questions, you can contact us on any of the services below. #BlogMonday
Want to have your content featured? Email me at [email protected]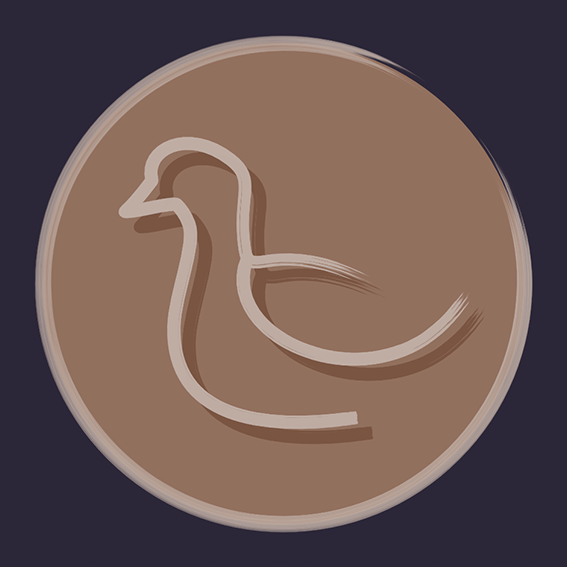 Former Creative Manager for Baker+