Blog Monday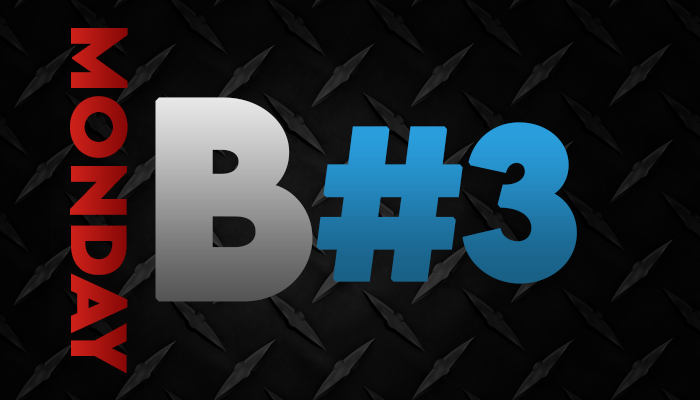 What came out Last Week? Releases, news & Discord Surprise


WELCOME TO BLOG MONDAY #3!
Hello and welcome to the third issue of the #BlogMonday series! Today we will be looking over last week's exciting releases, as well as upcoming ones.
For those of you who don't know, Baker+ is a streaming platform for films made in computer games, using their engines or modifications to animate camera movements. By distributing creations on our platform, we offer a focused exposure to their production.
Blog posts will be made every #BlogMonday. This will allow us to do weekly updates, as well as an overview for the following week, going through the latest releases and upcoming shows and movies! You can also find all of our latest releases by following bakerplus.net/originals.
LAST WEEK'S RELEASES
We all enjoy sitting down with our families and watching feature-length movies on our home screens… Now, you can find all of the best machinima content in one place!
Ranging from "Droidema" and "Outset" by Corrupted Films, to "Dawn" by TSCStudio, we provide a vast selection of films for all audiences! Whether you're in for a classical drama, an action-packed adventure, or a comedy to laugh your nights off to, Baker+ has it all.
Diversion Episode 3
The third episode from Corrupted Films' "Diversion" series became available for streaming last Thursday. "Episode 3: Sheltered" continues on through the story and reveals the horrors of the world they live in.
"Lakewood, once a thriving urban area, has fallen under one of the biggest atrocities in recorded history which left the city in irreversible damage. A group of survivors strive to leave their past behind them as they venture to start a new life outside Lakewood's borders."
TSCStudio
As for following the TSC weekly uploads, "The Golden Sword" was released today on Baker+! It is the first movie which started the Rebecca Lathein saga, starring Scuffle as the infamous Ravager! It was a groundbreaking release at the time, setting the standard for many machinimas to follow.
"The Golden Sword" is a TSC minecraft movie, one of the first on their channel. Have you ever wondered about how Rebecca got to where she was? This machinima tells her story and reveals why she became a lawless killer.
Conviction I & II
Two Grand Theft Auto V machinimas are now on Baker+! Conviction I and II follow the character of Detective Frank. In the first movie, a Marines father was jailed for man slaughter when in fact it was a brutal self defence act. The convict is having his son running riot, killing cops and blackmailing the FBI to release his Dad.
Conviction II is a follow up to the story; "With this short film we didn't want to go down the typical route of a "detective", we wanted to keep things fresh and develop a scenario you wouldn't necessarily expect. After the events of Daniel Bale in conviction I, we wanted to show the effect that it had on Detective Frank. His mental health takes a plunge, developing signs of Schizophrenia which can be very dangerous with the line of work he's in. What's real? What's not?" – Conviction II Description.
RELEASING SOON ON BAKER+
Have you ever dreamed of having the best machinimas all in one place? Baker+ is a platform which provides your favourite filmmakers – all together on a page. Grab your popcorn, put your feet up, and enjoy the ride.
If you are a filmmaker and have a production you would like to have featured on Baker+, please reach out to a Baker+ Team Member of the Distribution Team and they will inform you about further steps. This can be done on our Discord Server, where you can contact us directly and stay updated with the latest news!
Weekly Uploads Continuation
On Thursday at 12:00 AM UTC, Diversion Episode 4 will be available for streaming on Baker+! Diversion is a Minecraft series set in a post-apocalyptic world. The city of Lakewood has been destroyed by an unprecedented threat, and the characters are forced to flee to a safer environment.
Another exciting weekly release will come next Monday at 12:00 AM UTC on the 19th April. "The Eight", a short movie which reveals the transition from the Shattered Crown War to the upcoming releases – namely 'Lathein', coming to Baker+ soon!
✚ To stay updated with upcoming releases, follow the link bakerplus.net/originals.
---
We have a little surprise for you! We have prepared some cool Behind The Scenes material, including a teaser for our first Baker+ Original "Outrun" and we will be dropping that video when we reach 100 Discord Members (We're at 77 right now)! Given that this happens before May 2! That video will be very cool, so if you'd like to see it, spread the word and invite your friends or colleagues to this discord and they might also enjoy this platform and community!
You can use the following link: https://bakerplus.net/discord!
Alright, thank you for reading this issue of our Baker+ Blog Series. If you have any questions, you can contact us on any of the services below. #BlogMonday
Want to have your content featured? Email me at [email protected]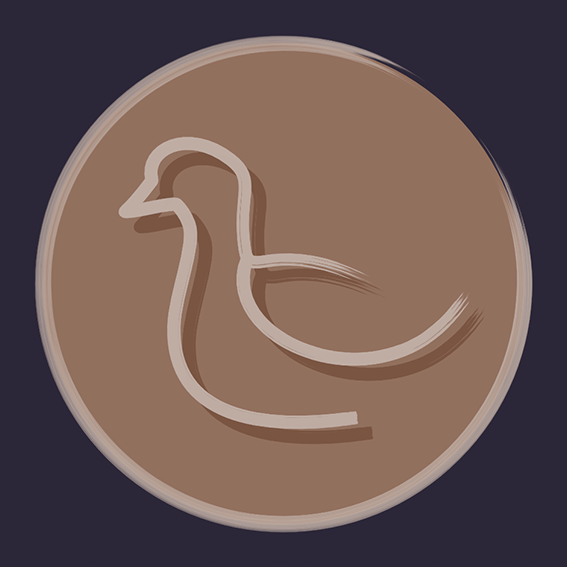 Former Creative Manager for Baker+