Blog Monday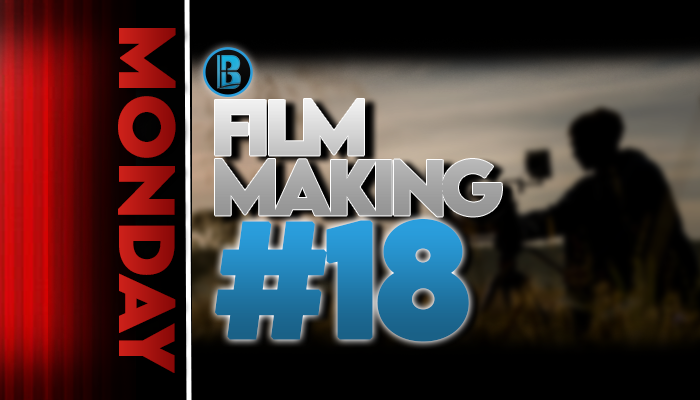 Are Machinima Creators "Film-makers"?


WELCOME TO BLOG MONDAY #18
Hello and welcome to this issue of the #BlogMonday series! Today we will be discussing a popular question from our Twitter thread and Discord Server! You can check out last week's blog here, where we teased the "MCU In a Nutshell" Episode 3 release last wekeend!
For those of you who don't know, Baker+ is a streaming platform for films made in computer games, using their engines or modifications to animate camera movements. By distributing creations on our platform, we offer a focused exposure to their production.
Blog posts will be made every #BlogMonday. This will allow us to do weekly updates, as well as an overview for the following week, going through the latest releases and upcoming shows and movies! You can also find all of our latest releases by following bakerplus.net.
THE BIG DISCUSSION
Can the craft of creating machinimas be labelled as 'film-making'? This question was first asked on our Twitter page, stating "Machinima Creators = Film-makers. Agree or disagree?" It stirred up a lot of discussion in the thread, and I thought it would be an exciting topic to talk about in today's blog. We had creators and viewers alike fall on completely opposite sides of the spectrum – so what is the correct answer?
Well, there isn't one. The question is as subjective as can be, and it all depends on how you view film-making itself and how you view machinimas. First, what exactly is film-making?
"Film-making is the process by which a film is made. It involves a number of complex and discrete stages including an initial story, idea, or commission" – Google Search. It is the entire process from the beginning to the end of creating a visual media of film which tells a story to the audience. Whether it be live action, or animation, or in this case machinima – a story is told through a film-like perspective.
On our Twitter thread, here is what some followers had to say: "Film-making is storytelling. It doesn't matter about the expensive camera gear or the hundreds of hours in editing software. Just tell your story in your very own style" – Jakob. Another went on to add: "You can compare machinima to the more common animated feature film" – PhoenixMedia.
"Machinima requires a creative mind and structure similar to film-making" – Martin5050


Baker+ Twitter Thread
However, not everyone agrees with the statement. Many comments pointed out that machinima-making is (most commonly) a form of video sharing and label themselves more as YouTubers as opposed to filmmakers. Where film-making, by definition, is "production for the cinema or television", the majority of machinima creators share their content on social platforms such as YouTube, and do not view their craft as the same as of those who distribute to the cinema.
"It's a mindset, if anything. Anything can be a film, thus anyone can be a filmmaker. But I don't take myself that seriously to consider that. It's a subjective mindset at the end of the day. I consider myself just a YouTuber, even though I make Minecraft Machinimas" – Lewis.
✚ Come check out the amazing Machinimas on our platform by following bakerplus.net!
MY PERSONAL OPINION
Now that we talked about what others had to say, I'd also like to chip in a bit of my own experience and opinions into the discussion. As someone who has worked on both machinimas and live action, I am accustomed to the difficulties of both medium of story-telling, and thus have developed my own standpoint when it comes to what is classed as filmmaking.
Personally, I agree that machinimas are a form of film-making. I myself label my machinimas as film, as they follow the same aspects and qualities that I would look for in any studio-production release: a gripping story, developing characters, and a meaningful message. The basic three-act structure which builds up the foundations for any film is the essence of media-mediated storytelling, and that's what I attribute with filmmaking. It isn't the medium which you operate within, but rather how you use the tools that you have to create something beautiful.
Machinimas require the same skill and talent which film-makers of the live action genre encompass. The difference between the two mediums is the production value and how the creator gets from point A to point B – in simpler words: how the film is made. With live action, I have come across many problems which machinima makers never have to worry about.
There are the issues with low-budget casting, looking after actors (which includes safety on set, stunt workers, providing food), makeup and hair (which again requires external beauty artists), costumes, time schedules, and much more. And then there's the actual set: location finding, testing out the location, assessing dangers, testing lighting, finding the perfect sun rotation, fitting the set into the script, and attention to natural issues such as weather, tides, animals, etc. With all of this comes the huge problem with budgets, which stumps most aspiring film makers and completely limits what you can create. There's expensive filming equipment, expensive crew and actors, cost of damage, the cost of external resources (such as props, costumes, makeup, and securing set locations); and it's one of the biggest deal-breakers which creators face when deciding on whether to create machinimas or live action. I have heard countless times – and have said so myself – that the only reason someone is working digitally is because it gives them full creative freedom to bring their ideas to life without the extra cost of budgeting.
Needless to say, machinimas are not easy, which is something a lot of people may think. They have their own issues and problems, and have many aspects which are very hard to organise and master. A huge difference between the two mediums is that you are capable of making a very high quality machinima by yourself using game modifications and online tutorials, whereas live action films (especially at cinema quality) require huge amounts of weeks, money, and a large crew / production team.
The discussion is very subjective, as we mentioned before, and it's very interesting to see other people's opinions on the matter. Whether or not you see machinimas as film-making is completely up to you and your own opinion, and it should be accepted for creators to want to label their work as either. At the end of the day, we are doing what we love and enjoy, and sharing our passion with other people around us.
---
Written by Rafal Szuba. If you have any questions, you can contact us on any of the services below. #BlogMonday
Want to have your content featured? Email me at [email protected]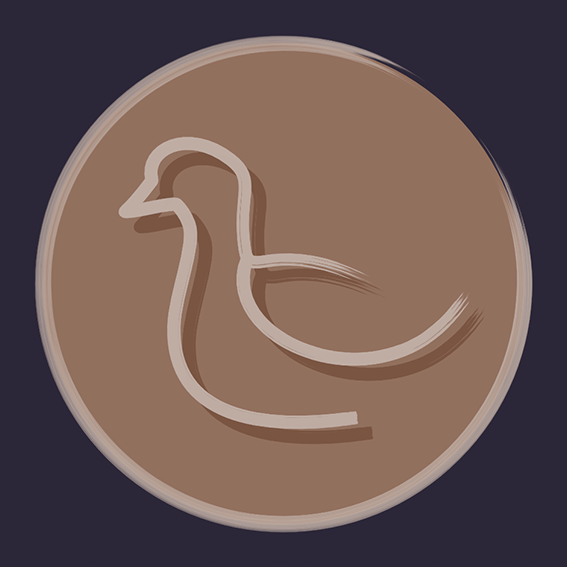 Former Creative Manager for Baker+