Blog Monday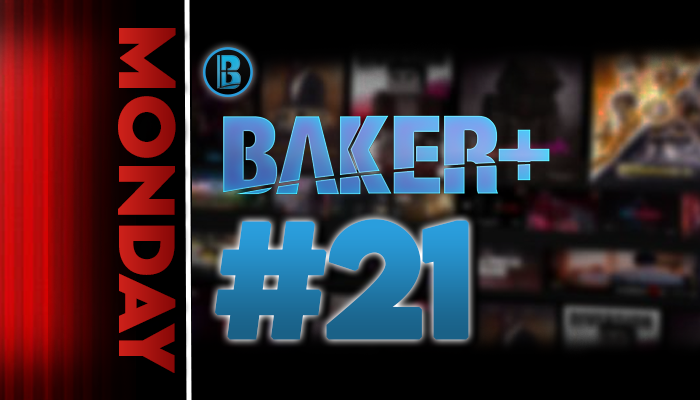 My Farewell to Baker+


WELCOME TO BLOG MONDAY #21
Hello and welcome to this issue of the #BlogMonday series! Today we will be going over the journey of the Baker+ platform! You can check out last week's blog here, where we announced the Baker+ Original 'ABFAHRT' by Arcee Studios.
For those of you who don't know, Baker+ is a streaming platform for films made in computer games, using their engines or modifications to animate camera movements. By distributing creations on our platform, we offer a focused exposure to their production.
Blog posts will be made every #BlogMonday. This will allow us to do weekly updates, as well as an overview for the following week, going through the latest releases and upcoming shows and movies! You can also find all of our latest releases by following bakerplus.net.
LET'S TALK ABOUT BAKER+
Baker+ officially announced the launching of the platform on April 1st, 2021. And since then it has definitely been a wild ride. With only around 20 machinimas available at the time, we now have 64 machinimas available for streaming for you to enjoy… That's over triple the amount!
And with this new content came new creators, new ideas, and lots of new things to talk about… Including topics on our Blog Monday installments! Ranging from new and exciting releases, to discussing statements about filmmaking, or even digging deep into the world of set-building; we can for sure say that the blog has developed a lot since its first debut on April 5th, 2021.
For today's post, I thought it would be a good idea to go over our journey as a platform and take a moment to reminisce the obstacles we've overcome over time and the achievements we have acquired.

THE JOURNEY OF BAKER+
As mentioned above, Baker+ officially aired on April 1st, which is now over 5 months ago! It was a highly anticipated event as it featured the content of many big names, including TSCStudio, Corrupted Films, Arcee Studios, Aries Pictures, and many more! We were so excited to finally share this project with you and bring so many amazing creations to your home screens.
The release of Baker+ was a huge success, gathering many interested creators in just the first week! And as more days went by, more and more people became interested in checking out our platform and looking to feature their machinimas. In fact, within the first week of its release, we already had around 50 members on our Discord Server! We've also had over 40 machinimas uploaded since the release, and over 20 blog posts written. And now, our Discord Server has already surpassed 100 unique members… And we couldn't be more thankful for it.
"As of 8:30 PM CET, the first official version of Baker+ is now released and usable for everyone! Register an account now and stream over 20 different machinimas with more on the way. We are confidently looking forward to the future of this platform and hope that you will enjoy this platform and accompany us on our way through this community and development." – Felix Baker on Release Day
We've had many big releases on Baker+ since our debut date, as well as many names coming up and becoming popular in our community. Whether you're looking to watch Minecraft or GTA V, medieval or modern; you can find all of the best content in one place on our platform. Let's take a look at some of the most successful creators on Baker+!
It is no surprise to anyone that TSCStudio became one of our more prevalent creators on the platform. With 2.12k subscribers on YouTube at the moment, TSC has been creating high quality content for many years now. As lucky as we are, we are able to enjoy their big releases on our platform.
TSCStudio follows a large medieval universe built in minecraft, called the TSC Universe. With their first installment – "The Shattered Crown I" – coming out in 2016, they have been building up on their content for 5 years now. TSC has had many exciting releases, such as "The Blade", "The Golden Sword", recently "The Remnant", and their most popular film "Lathein", with almost 14,000 views on YouTube!
We are so happy to have been able to share TSCStudio's amazing content on our platform, and hope to be able to do so for their future projects as well!
Moving to GTA V, Whanowa has been a big creator of content on Baker+ since the start. With their collection of GTA V shorts, they have provided hours of mind-blowing visuals to our screens. With 14k subscribers on YouTube, Whanowa has been dominating the scene for years, having started content creation as far as 10 years ago!
On Baker+, you can find "Apnoe", "Denied Redemption", "Forever Blue", "Take Care", and my personal favourite "Halloweenception" – as well as many more! Whanowa's content is unique and original, often playing on tropes and clichés, exploring deeper and dark themes, and stepping far outside of general Machinima conventions. We love seeing their work and sharing it with you all through Baker+!
Another big name in the minecraft machinima community, Corrupted Films has recently been blowing up both on YouTube and on Baker+! Corrupted Films are very known for their Project Redwood style; with their trademark cinematic visuals and drama genre.
Corrupted Films currently has over 600 subscribers (666 to be exact…) on YouTube, and growing continuously as we speak! Personally I'm under the firm belief that their quality and work ethic needs to be noticed and rewarded much more, but views are not what judges the pure talent of a video. And 0n3Appl3 definitely has a lot of talent.
If you want to check out their amazing work, Baker+ offers the "Diversion" series, the twisting nightmare of "Onyx: Rebooted", Crafting Dead installments of "Outset" and "One Lane Bridge", and "Droidema", as well as more content to come!
MY FAREWELL TO BAKER+
Sadly, after 5 months of providing blog posts for Baker+ and being the lead Creative Writer, I am stepping down from the role and passing it on to someone else. My job for Baker+ was one of the best experiences I had, and I loved writing about amazing new releases and getting to find out about content I had never heard of before. The interaction with the community and the thought that I could open up and write about anything on this platform was beautiful and allowed me to express myself so much as a person, which I can never forget. Thank you to everyone for reading my posts and for being the awesome community that you are, and thank you so much to Felix Baker and CrimeFlix for reaching out to me and allowing me to fulfill this opportunity. It was the greatest time while it lasted, and I'm going to miss it dearly.
---
Written by Rafal Szuba. If you have any questions, you can contact us on any of the services below. #BlogMonday
Want to have your content featured? Email me at [email protected]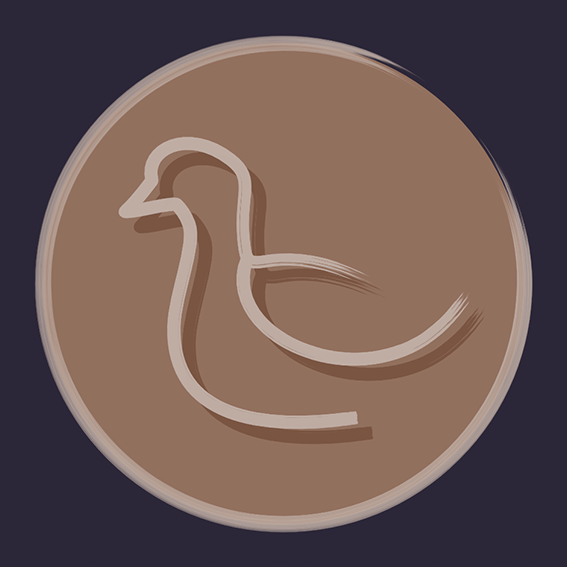 Former Creative Manager for Baker+